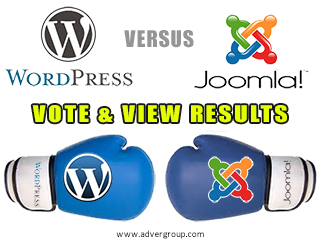 Developing a new website triggers many questions for those seeking to develop a successful website. Perhaps the first and most important question is: which website software or platform should be used? This article compares the two leading content management systems: Wordpress and Joomla. While also offering criteria to adequately determine which web design software is right for you.
Before proceeding into a side by side comparison, you must first understand all of your website's needs which may reveal which option best suits your needs.
Whether, you are a web design professional or a person with zero web development experience, or an experienced web developer, the information shared in this article and criteria to consider are pertinent to both perspectives.
Wordpress versus Joomla?
| | |
| --- | --- |
| Total Votes: | |
| First Vote: | |
| Last Vote: | |
Therefore, this article will explore the following criteria:
A. Understanding all your options when selecting a web development platform for a web development project:
1. Web builders provided by hosting companies
2. Open Source Solutions (Wordpress and Joomla)
3. Custom Developed Proprietary Software
B. Criteria for basing your selection
1. Function ability required by project objective
2. Ease of use
3. The future of your website and the website software you are leaning towards.
C. Comparing Wordpress versus Joomla
1. Popularity
2. Origins
3. Core Features