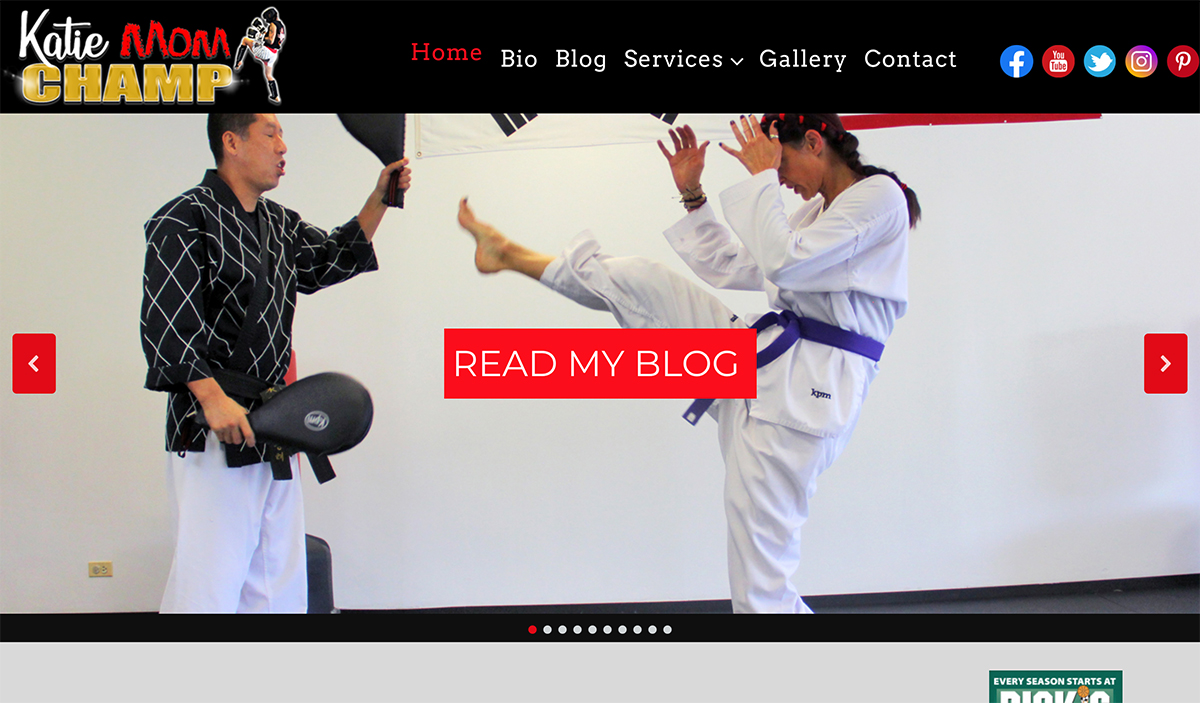 Web Design Client: KatieMomChamp
Location: Gurnee, IL 60031 & 60048
Website URL: https://katiemomchamp.com/
Katie first tried to begin developing her own personal blog website by herself. The idea behind her new website was to assist her in promoting her social media identity. She struggled with understanding the many components, modules and plugins, not knowing how to bring it all together. She then decided that she needed to hire a professional web designer and internet consultant to help her start over and help her understand how to make her dream a reality.
Katie was referred to AdverGroup Web Design by a friend who had used AdverGroup to create their restaurant's website. After a few phone conversations, Katie realized that John with AdverGroup understood her needs and had the experience and ability to help her create an impressive looking and high quality blog website that possessed all the components she needed. Furthermore, after talking with John, Katie realized that her website would truly act as HOME BASE for her "Social Media Identity". Whereas, all content would first be released in her blog, then shared on the various social media platforms.
Blog website design for Social Media Influencer included:
SEO Optimized Blog Website Development using the Joomla Content Management System.

Project Included

creation of client logo into vectorized image.
Image Gallery Component to display client images.
Professional photography (on-site) by AdverGroup. VIEW GALLERY BELOW
Custom text copy rewrite of text content for blog articles, webpages, and website policies.
SEO (Search Engine Optimized) Consulting and Text content authored by AdverGroup, included Intelligently titled pages using key words and phrases in efforts conquer search engine result pages for social media influencer.

Authored Metadata per Google Guidelines.

Optimized website to minimize load time which is recommended by Google for Search Engine Optimization.

Custom Favicon: A favicon, also known as a shortcut icon, website icon, tab icon, URL icon, or bookmark icon, associated with a particular website or website.

Youtube Embedded Video Content using scrolling Carousel used to display client's video content and voiceover talent which is published on Youtube.
Custom Image Re-sizer that allows client to resize oversized images when uploading images to blog articles and/or image galleries.
Professional Consultation and training specific to Associate Programs and Advertising Referral programs.
Professional Consultation and training specific to Social Media Posting as it relates to Search Engine Optimization.
Set-up and configuration of Google Webmaster Tools and Google Analytics.
Professional Consultation and training specific to Google Webmaster Tools and Google Analytics.
Contact AdverGroup Web Design today for assistance in developing your contractor website project and/or video commercial production.