Website Design Client: Newman Irrigation & Plumbing
Location: Glenview, IL
This local irrigation and plumbing contractor contacted us in peril when his previous web designer became unresponsive and lost his domain name when he failed to renew his URL (Uniform Resource Locator). Unfortunately, the domain name was quickly purchased by another company and was not able to be rescued. However, this contractor needed help developing a new website and fast. AdverGroup quickly jumped into action reserved a new domain name and produced a new search optimized website within 24 hours.
Before this contractor sought a new local website developer, he was frantically calling and emailing his former web designer who did not respond. After retaining AdverGroup, the former web designer finally replied with promises to solve all the issues and save the domain. By the time the former web designer got his ass in gear and reported back to the client, AdverGroup had already completed the new website, that was much improved and optimized for search engines.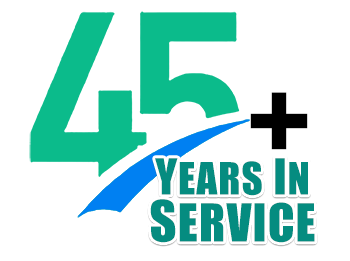 Contractor Website Design Functionality Provided for Local Irrigation and Plumbing Contractor
Custom Contractor Website Design / Re-Development using the Wordpress Website Platform. Included installing all required plugins, widgets and components required to deliver a good user interface that ensures a good user experience.
Content Creation: The contractor already had a website of which his previous web designer lost the domain and website. No problem, we were able to pull up the old website content on Google's Wayback Machine, but the content was horribly written and useless. Therefore, within 24 hours of being retained, we re-wrote all of this contractors text content so that it was intelligently authored to satisfy search engines. We coded all webpage articles to include proper metadata for search engine optimization, which was missing in the old website built by their former web designer.
Search Engine Optimization (SEO): We coded all metadata on their homepage and webpages, we also produced Search Optimized Blog Content and SEO Blog Configuration plus SEO Optimized Content Creation for this painting contractor website design.
Creation of Custom Graphics to Support the New Web Design Template. This included creating the custom "45+ Years in service" graphic that you see to the right. ➡➡➡➡
Creation of Images using Artificial Intelligence (AI): Due to the fast turn around required. We supplemented our images used on the site with images that we created using AI. This cutting edge technology proves useful when put in the hands of professional graphic designers like AdverGroup.
Professional Photography for Contractor Web Design: Being a professional web design company that specializes in web design for contractors. we know that being able to exhibit a contractors services is a required component of delivering a truly custom web design. Therefore, we take professional photographs of our clients work on site and in action. For this project, due to the fast turn around required, we utilized photos of underground pipe installations and pop-up drain emitters that we had on file. We also went out and photographed actual sprinkler heads that where watering lawns.
Image Licensing: For images that we were not able to create using AI, or had time to capture our selves. We also licensed choice images using AdobeStock that would help us exhibit this local irrigation and plumbing contractors services and abilities.
Animation on Scroll (AOS) to allow animations of modules and website content in custom Joomla 4.0 web development and website design template.
Custom SEO portfolio template to exhibit clients project portfolio. All while implementing a Search Optimized Strategy for intelligently formatting and titling content with the intent to conquer SEO. This section of the website allows the client to feature their past work, while also providing a vehicle to grow their website with intelligently titled articles.
Gallery Component Installation and Configuration. This gallery component will help the contractor exhibit their work using a cool Lightbox image gallery for Joomla 4.0
Custom Contact Form Creation. This contact form allows the clients to convey the details of their painting project to the painting contractor. The form was also configured to allow the user to submit photos of the room that they wanted painted.
Creation of custom website Favicon.
Included configuration of Google Analytics and Google Webmaster Tools.
We develop Irrigation and Plumbing Contractor websites that help these plumbers grow their client base and prosper. Beyond being a local website design expert near Glenview, Il 60025 we are also experts in Search Engine Optimization (SEO). We offer complete packages that include training on website design content management systems that help our contractor clients understand how to update their company websites. This will keep their website active and prominent on search engine result pages.
Contact AdverGroup today for assistance in achieving a professional contractor website design, similar to what we delivered for this local Glenview based contractor.